Hello everyone! Today I've got another Top Ten list for you guys and I thought the topic was pretty fun so here it is! I'm not entirely sure I can get to 10 but we'll see how this works out:
I read the first two books in the Le Fay series this year and absolutely LOVED them! If you guys haven't heard me rave about this series, it follows Morgan Le Fay who enters the contest to be Prince Arthur's Maven (magical adviser). It's full of political deceit and magic and it's AMAZING.
Review of Henge
Review of Sword
2.
Rebekah L. Purdy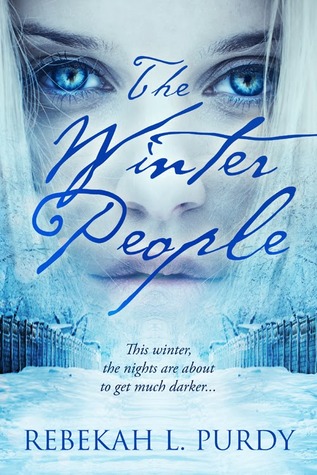 I received The Winter People for review back in 2014, but I didn't read it until The Summer Marked was almost published and I missed out big time! The first two books in this trilogy completely blew my mind as the world is so magical and full of suspense and intrigue, it's difficult to stop reading.
Review of The Winter People
Review of The Summer Marked
3.
V.E. Schwab
I have put off reading Vicious for so long until I finally gave in at the beginning of this year and it changed my world. You have to be a fantastic writer to create such characters like Victor and Eli and make you love and hate them at the same time. I still haven't picked up her other books yet, I'm waiting for A Darker Shade of Magic to have more books out and I heard that the Archived should be having a third book as well.
Review of Vicious
4.
Martha Brockenbrough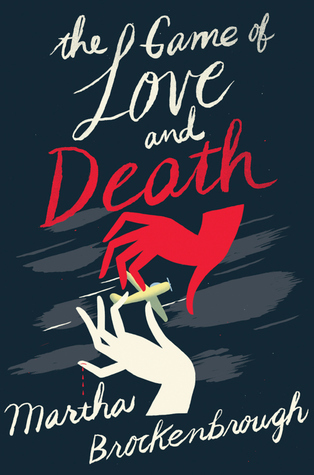 The Game of Love and Death is one of those books that have a slow build and you don't realize how much you liked it until you've finished it. When I was reading the novel, I thought it was an interesting story, but I swear I can never get it out of my head. It's always popping up when I talk about books and I've already recommended it several people.
Review of The Game of Love and Death
5.
Susan Ee
I put this series off because the third book kept getting pushed back and I heard the endings were heart shattering. When I finally picked it up, I read the entire trilogy in two days because I could not stop, it was that amazing. One of the downsides to doing that is the books have meshed together in my brain so I haven't written reviews for the books yet, but I might do a series overview because these books were too amazing to not talk about.
6.
Miriam Forster
I can't tell you how many times I have walked past City of a Thousand Dolls in my library and ignored it. The story is another slow-burning one that starts off slow but really builds to this amazing ending that will have you freaking out (well at least I was freaking out). I love the world and court intrigue in the series and I need more books in this series! I just want more books by Miriam Forster in general.
Review of City of a Thousand Dolls
Review of Empire of Shadows
7.
B.N. Toler
How many times have you heard me talk about this book on the blog and on the podcast? I picked it up looking for a good NA read and what I got was an amazing emotional rollercoaster. The characters and plotline were just amazing and so touching, I literally can't stop talking about it.
Review of Where One Goes
8.
C.J. Dushinski
Another book that I cannot stop talking about. I used to hate Romeo and Juliet retellings and had pretty low hopes for this one, but I was dreadfully mistaken. This story takes place in a dystopia where gangs rule the streets and it's full of action and suspense with amazing kickbutt characters.
Review of The Thorn and the Sinking Stone
9.
Kazu Kibuishi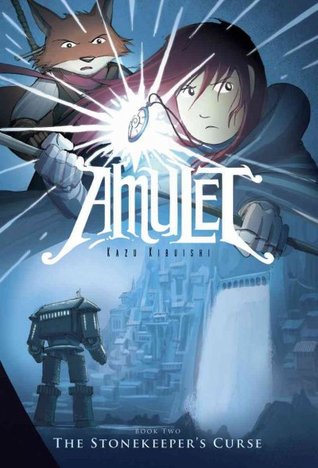 I'm not a huge graphic novels fan but I picked this up at my local Barnes and Noble to read while my parents were shopping. I've only read the first two, but I love how fast they are and the visual components to the story. I definitely need to continue on with the series as soon as I get the chance!
10.
Lauren K. McKellar
The Problem With Crazy won the "First Book That Made Me Cry in 2015" award. The story is just so compelling and touching that it's impossible not to love everything about it. I just found out that there is a third book in the series so excuse me while I go get my hands on the book.
Review of The Problem with Crazy
Review of Eleven Weeks
That's my list! Let me know in the comments what new authors you read this year!
Foreverly Obsessed,