Hello everyone! Welcome to something a little different! So a couple weeks ago, I watched a French cartoon called Jacques et la Mécanique du Coeur with my mom and sister and it completely blew my mind. I'm not ashamed to say that my email and phone backgrounds have been changed to pictures from the movie. So I thought it'd be fun to talk about the movie, give you guys a little review, and just fangirl.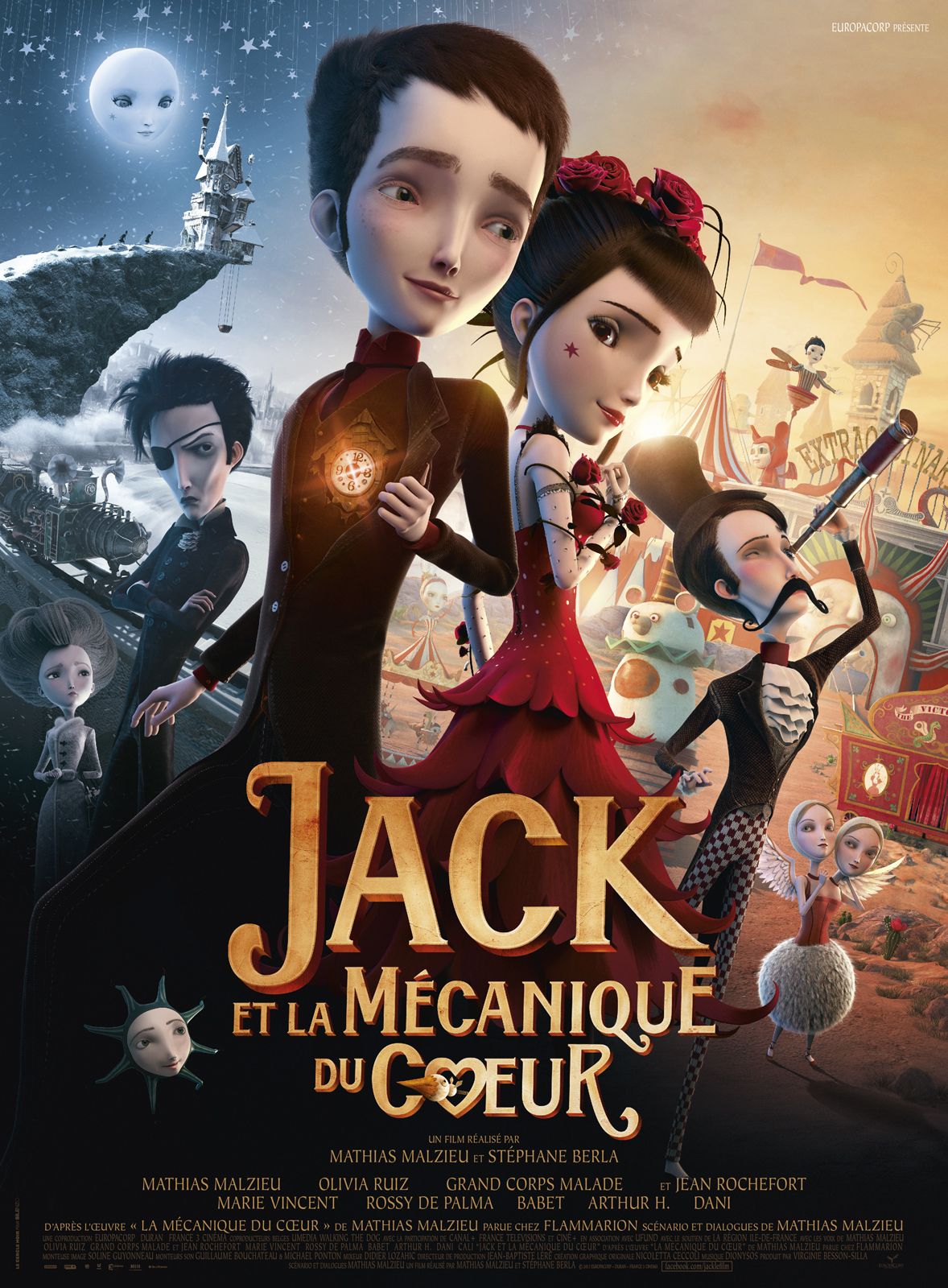 So first off, this movie is originally in French but there is an English version which I HAVE TO get my hands on so I can watch it. I requested it from my local library and it's coming soon so I'm super stoked about that.
Anyway, a quick little summary about the movie.
The story follows a boy named Jack whose mother goes to a local midwife to give birth on the coldest day of the year. Due to the cold, he is born with a frozen hart and the midwife, Madeleine, replaces his heart with a cuckoo clock to save his life. His mother leaves him under unknown reasons and he is raised by Madeleine who tells him that there are three rules that he must follow to prevent an untimely death:

he must never play with the hands of the clock, he must never lose his temper, and finally he must never fall in love. Hm...I wonder what happens? Yup, he falls in love.
First off, the artwork is absolutely stunning! I can't even describe it so I'll bombard you with pictures:
Acacia (She's sooooo beautiful)
Jacques and Acacia at Andaluisa
I didn't want to watch this at the beginning because it was in French and I didn't want to have to use extra effort to understand what was going on. Regardless, the story was so beautiful, magical, and heartbreaking that I need to watch this again in both English and French. Let me know if you have any movie recommendations and your thoughts if you've watched this movie before!