Source: YA Bound Book Tours
Publication Date: May 3, 2016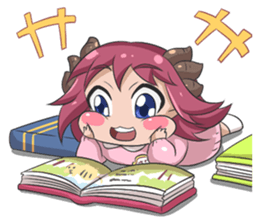 Everyone in Dahlia's world knows when they're going to die. Except her.
Her father has never shown her the pocket watch counting down the days she has left to live. When he sacrifices himself to save her from her scheduled death, Dahlia abandons her comfortable home and sets off after his murderer to uncover the secrets her father died to protect…and the time research that could bring him back to life.
Then she meets Farren Reed. She should hate him. He's an enemy soldier, a cowardly deserter, and the most insufferable man Dahlia's ever met. Still, she needs all the help she can get, and Farren is the only chance she has to find the man who murdered her father. But Farren has only twenty-seven days left on his watch.
In that time, Dahlia must recover her father's time research, foil a psychotic general's plot, and learn to survive in a world that will never be the same. But the research holds secrets more dangerous than she had ever imagined. She will have to choose what is most important: revenge, Farren's life, or her own. And time is running out.
I first heard of steampunk when I started watching BookTube videos and became intrigued with the whole concept but I never really delved deeper into the genre. 27 Days to Midnight takes place in a world where everyone has a watch which tells them how much time they have left to live. Dahlia Walker has been waiting for the eighteenth birthday because she'll finally get her watch and find out how much time she has left. When that day comes, Dahlia uncovers more than just her remaining time as she is attacked by enemy soldiers and her father is killed trying to save her. She resolves to bring her father's killer to justice while figuring out the truth behind her father's time research.
This book doesn't have one boring moment. We are thrust into the story right at the beginning and taken on this journey. I loved the concept about the watches and while I personally don't ever want that happen because I would one of those people who becomes consumed with keeping track of their time. However, I find it so fascinating because you have a certain power in knowing how much time you have left but it also makes everything so delicate because if anything happens to your watch, you'll feel the injuries.
Kristine Kruppa creates fascinating characters that have such a wide spectrum of emotions and personalities. Dahlia started off as a bit of an elitist and you can't exactly blame her because of how she was raised but throughout the novel, she grows and develops. Her character is contrasted with Farren Reed who is a bit of a scoundrel but he also gets the chance to develop throughout the novel. The romantic relationship in this novel felt a bit off to me at first but I'm starting to come to grasps with it. I feel like they need to get to know each other better before the relationship furthers but they're still pretty cute together.
This novel was so much fun to read and the concept and characters were so unique and fascinating. It's a great adventure read and perfect if you're feeling up for some fun.
Kristine Kruppa is a mechanical engineer, writer, and world traveler. Her days are spent
designing cool new car parts, but her evenings are filled with writing and cats. She has traveled solo to seventeen countries on five continents. Her other hobbies include hunting for the perfect cup of coffee, exploring used book stores, and accidentally climbing mountains. To keep up with her adventures, follow Kristine on Twitter @kskruppa.
(Author photo credit: Sunny Wong)
3.5 out of 5 stars