Hello everyone! I'm so excited about this week's topic because I got to go through Goodreads and get all excited about all the amazing books coming out later this year. I'm actually surprised that I only have 1 non-fantasy book so if you have any good ones that aren't fantasy let me know in the comments! Also, I want to quickly apologize for being absent the last couple of days because I was was really sick but I'm better and back so let's get into this post!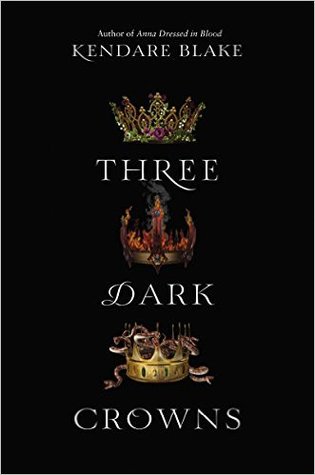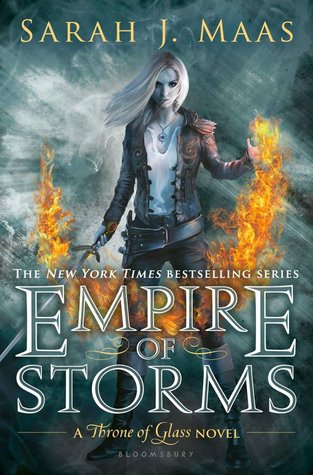 Three Dark Crowns by Kendare Blake
- It's been so long since I read Anna Dressed in Blood, but I still go through my Goodreads quotes and laugh at all of Cas's great lines. While I have yet to read her Antigoddess books, Three Dark Crowns sounds SO GOOD and I just can't wait for it come out.
The Obelisk Gate by N.K. Jemisin
- I mentioned this in a Waiting on Wednesday post a while ago. While NK Jemisin books are often hit or miss with me, I still love her worlds and writing style and I mean, her covers are on point!
Empire of Storms by Sarah J. Maas
- I don't know if I'm qualified to include this since I haven't read any of the books yet but with the release of this book, I can finally get started on the series so I'm super excited for that.
Heartless by Marissa Meyer
- Marissa Meyer wrote this and it's about the Queen of Hearts. That alone is enough reason for me to read this.
The Midnight Star by Marie Lu
- I think this is the last book in the Young Elites trilogy (?) and I've been dying to pick it up for the longest time. I still have to finish the Legend trilogy but after meeting Marie Lu at BookCon last year, I would probably be excited to read anything she writes.
Frost Like Night by Sara Raasch
- I read the first book a while back and while I haven't read the second, I remember really liking the first so with the release of this book I can go marathon the entire trilogy!
The Fate of the Tearling by Erika Johansen
- I havne't finished the first book yet, I'm only about 50% through but I own a physical copy so I feel like I need to own the entire trilogy. I've heard from Regan at PeruseProject that the second book gets better so I'm excited to continue.
From Sand and Ash by Amy Harmon
- Did you guys read my review on
The Bird and The Sword
? Amy Harmon is actually QUEEN and this is a historical fiction novel set in Italy which just sounds like it's going to break my heart!
I'm literally dying in anticipation because I can't wait to get my hands on all of these amazing books. If I missed one that was on your list, let me know because my TBR can never be big enough!