Pages: 352
Source: Own
Publication Date: April 11, 2016
Initial Reaction: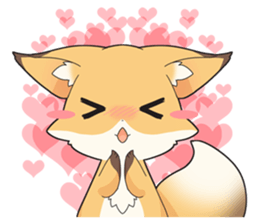 Swallow, Daughter, pull them in, those words that sit upon your lips. Lock them deep inside your soul, hide them 'til they've time to grow. Close your mouth upon the power, curse not, cure not, 'til the hour. You won't speak and you won't tell, you won't call on heav'n or hell. You will learn and you will thrive. Silence, Daughter. Stay alive.
The day my mother was killed, she told my father I wouldn't speak again, and she told him if I died, he would die too. Then she predicted the king would trade his soul and lose his son to the sky.
My father has a claim to the throne, and he is waiting in the shadows for all of my mother's words to come to pass. He wants desperately to be king, and I just want to be free.
But freedom will require escape, and I'm a prisoner of my mother's curse and my father's greed. I can't speak or make a sound, and I can't wield a sword or beguile a king. In a land purged of enchantment, love might be the only magic left, and who could ever love . . . a bird?
The queen has officially SLAYED me. I swear, Amy Harmon is one of the most gifted writers out there and she has a way of spinning stories that just absolutely transports you to a whole different world. The Bird and the Sword follows Lark who lives in a world where those who are Gifted are hunted and killed. She has inherited her mother's gift of telling and is able to speak things into motion. Her words cost her mother's life and right before she died, she cursed the king, told Lark's father that his fate would be entwined with her, and told Lark to swallow her words to protect herself.
"For the word is quick and powerful
Sharper than any two-edged sword
Piercing even to the dividing asunder
Of soul and spirit
Of joints and marrow
It is a discerner of the thoughts
And intents of the heart."
"For the word is quick and powerful
This is actually Amy Harmon's debut into the world of fantasy and now I just want more. I was so unbelievably excited when I found that and after finishing this novel, I'm honestly at a loss for words. Amy Harmon spreads a wonderful message in every novel and this one focuses on the power of words. She tells a story about the spells we create with words, the changes that we can make with our words, and the people we are because of the words we speak. She addresses the authority we relinquish and claim with words. This book has that quiet power that speaks volumes and made me a captive to its beautiful spell.
"I have all the power, but you will destroy me."
As with all of Amy Harmon's characters, I loved Lark so much. The story follows her progression as she harnesses her words and grows out of her father's control to be an independent person who has a strong will. As for Tiras, cue the choir angels because he was just so noble and kind and perfect. He tries so hard to undo his father's mistakes and just be a better better ruler to the people which makes it hard not to love him.
"Every second I am a bird, I long to be a man. For you. For me. For the child I was so desperate to create. Not for Jeru. For us. You said I choose you because you are of use to me. And I did. But know this, Lark. I have loved you every moment of every day, and I will love you until i cease to be. Bird, man, or king, I love you, and I will always love you"
All those plot twists right about killed me and I loved every moment. The world in this novel is just so magnificently created and encompasses all the fun elements of royal politics, magic, and lore. The chants that Lark came up with were some of my favorite parts. My heart was ready to burst from all the emotions that came with the ending and epilogue and I don't even know what feelings are anymore. Needless to say, this book was amazing and I loved it so much!! (Also, I just realized this and it was completely unintentional but so perfect - this is my 100th post for this year!! Fitting to post one of my favorite books from this year!!)
5 out of 5 stars