Hello everyone! I am FINALLY participating in the End of the Year Book Survey which is hosted by Jamie from The Perpetual Page Turner! I've been eyeing this survey for a while but never actually did it because it seemed really scary. Well, let me tel you...it's not that scary but it's really difficult trying to narrow everything down to one answer, but without further ado, let's get into the survey!


Statistics:
Number of Books You Read:
205 (I'm rounding up based on the books I'm currently reading and hopefully finishing before the end of the year)


Number of Re-Reads:
I don't think I re-read any books this year…


Genre You Read The Most From:
Either Contemporary or Fantasy – I read a ton of contemporary before the summer and after the summer I've just been on a crazy Fantasy binge…
Questions:
1. Best Book You Read In 2014?
(If you have to cheat — you can break it down by genre if you want or 2013 release vs. backlist)
A Different Blue by Amy Harmon
(I feel like I've mentioned this book so many times…sorry if it's getting redundant).
2. Book You Were Excited About & Thought You Were Going To Love More But Didn't?
No hate please!! The biggest "meh" book for me this year is probably Anna and the French Kiss by Stephanie Perkins. Don't get me wrong, I did like it, but I just didn't feel the hype that everyone was talking about.
3. Most surprising (in a good way or bad way) book you read in 2014?
My Life Next Door by Huntley Fitzpatrick – I went into this book with doubts after not having so much luck with Anna and the French Kiss's hype, but this book managed to really blow me away with the right amount of fluffy and deep.
4. Book You "Pushed" The Most People To Read (And They Did) In 2014?
I pushed so many people to read A Different Blue and finally ONE of my friends picked it up…but I don't know if she's read it yet. However, I also pushed for her to read The Tragedy Paper by Elizabeth LaBan and that she DID read. *success*
5. Best series you started in 2014? Best Sequel of 2014? Best Series Ender of 2014?
(I'm assuming it's books read, not published)
Best Series: The Rithmatist by Brandon Sanderon
Best Sequel: Dark Triumph by Robin LaFevers
Best Series Ender: Clockwork Princess by Cassandra Clare
6. Favorite new author you discovered in 2014?
Amy Harmon, Jennifer L. Armentrout, Brandon Sanderson, Brent Weeks, Melissa Pearl, CC Hunter, Robin LaFevers, Joanna Wiebe, Rainbow Rowell
7. Best book from a genre you don't typically read/was out of your comfort zone?
(Mystery/Thriller – I used to be into it but haven't picked a book up in the genre for a couple years)
I Know Lucy & Set Me Free by Melissa Pearl
8. Most action-packed/thrilling/unputdownable book of the year?
Ice Massacre by Tiana Warner
9. Book You Read In 2014 That You Are Most Likely To Re-Read Next Year?
(cough) A Different Blue by Amy Harmon, The Tragedy Paper by Elizabeth LaBan, Warbreaker and The Rithmatist by Brandon Sanderson
10. Favorite cover of a book you read in 2014?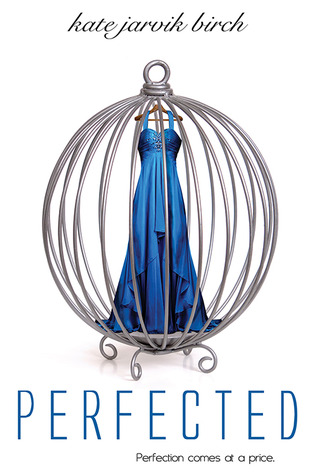 11. Most memorable character of 2014?
Daughter of Smoke and Bone by Laini Taylor
13. Most Thought-Provoking/ Life-Changing Book of 2014?
That book that I've mentioned at least 3 times in this post…A Different Blue…no shame J
14. Book you can't believe you waited UNTIL 2014 to finally read?
15. Favorite Passage/Quote From A Book You Read In 2014?
Someone once told me that to create true art, you must be willing to bleed and let others watch
OR
Now go forth and spread beauty and light
16.Shortest & Longest Book You Read In 2013?
Shortest: Tell Me My Name by Mary Fan @ 52 Pages
Longest: Beyond the Shadows by Brent Weeks @ 689 pages
17. Book That Shocked You The Most
(Because of a plot twist, character death, left you hanging with your mouth wide open, etc.)
The Rithmatist by Brandon Sanderson - I did not expect it to be THIS GOOD
18. OTP OF THE YEAR (you will go down with this ship!)
(OTP = one true pairing if you aren't familiar)
Blue Echohawk and Darcy Wilson
19. Favorite Non-Romantic Relationship Of The Year
Blythe and Amira from The Lost Kingdom by Stephanie Beerden
20. Favorite Book You Read in 2014 From An Author You've Read Previously
The Immortal Rules by Julie Kagawa – I previously read her Iron Fey series
21. Best Book You Read In 2014 That You Read Based SOLELY On A Recommendation From Somebody Else/Peer Pressure:
The Lunar Chronicles by Marissa Meyer
22. Newest fictional crush from a book you read in 2014?
23. Best 2014 debut you read?
Snow Like Ashes by Sara Raasch
24. Best Worldbuilding/Most Vivid Setting You Read This Year?
The Rithmatist by Brandon Sanderson
25. Book That Put A Smile On Your Face/Was The Most FUN To Read?
Warbreaker by Brandon Sanderson
26. Book That Made You Cry Or Nearly Cry in 2014?
After the Bridge by Cassandra Clare (Infernal Devices 3.1)
27. Hidden Gem Of The Year?
The Lost Kingdom by Stephanie Beerden
28. Book That Crushed Your Soul?
29. Most Unique Book You Read In 2014?
The Rithmatist by Brandon Sanderson
30. Book That Made You The Most Mad (doesn't necessarily mean you didn't like it)?
Rock Angel by Jean Bogino
Your Blogging/Bookish Life
1. New favorite book blog you discovered in 2014?
(https://iheartfiction.blogspot.com)
2. Favorite review that you wrote in 2014?
Making Faces by Amy Harmon
3. Best discussion/non-review post you had on your blog?
4. Best event that you participated in (author signings, festivals, virtual events, memes, etc.)?
BOOKCON 2014 - It was one of the most amazing moments of my life!
5. Best moment of bookish/blogging life in 2014?
When Amy Harmon responded to my tweet – I've never fangirled so hard
7. Most Popular Post This Year On Your Blog (whether it be by comments or views)?
8. Post You Wished Got A Little More Love?
Some reviews – I wish there was more discussion in the comments
9. Best bookish discover (book related sites, book stores, etc.)?
10. Did you complete any reading challenges or goals that you had set for yourself at the beginning of this year?
I completed my Goodreads reading challenge of 200 books!
Looking Ahead to 2015
1. One Book You Didn't Get To In 2014 But Will Be Your Number 1 Priority in 2015?
The Mistborn Trilogy by Brandon Sanderson
2. Book You Are Most Anticipating For 2015 (non-debut)?
Ice Like Fire by Sara Raash
A Court of Roses and Thorns by Sarah J Maas
3. 2015 Debut You Are Most Anticipating?
Court of Fives by Kate Elliot
4. Series Ending/A Sequel You Are Most Anticipating in 2015?
Lion's Heart by AC Gaughen – conclusion to the Scarlet trilogy
5. One Thing You Hope To Accomplish Or Do In Your Reading/Blogging Life In 2015?
Anybody want to be blogger friends?
6. A 2015 Release You've Already Read & Recommend To Everyone:
I haven't read any 2015 releases yet, but I do own an ARC of Invaded by Melissa Landers…
So those are my answers! Don't forget to check out the other responses by clicking the link up above! I was going to link the books to Goodreads...but I got a bit lazy...Anyhow, thanks so much for reading and I'll see you guys in my next post!
Foreverly Obsessed,