Pages: 506
Source: Reading Addiction Virtual Book Tours
Appearance: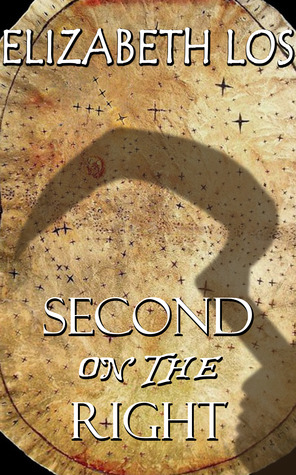 Barnes and Noble
Summary:
Spawned from an ancient promise, treachery and intrigue follow the protagonists through our world and one lost to the waves. Bound by an invisible bond, they are thrust into a fantastical world of pirates and demons.
James Benedict is a just man haunted by evil. Pushed to the edge, everything stripped from him, a new man arises . . . a man whose name strikes fear into the hearts of all who hear it: "Captain Hook".
Eileen Davis was a timid woman. Through a fateful cruise she finds herself in the company of the Captain of the Mistral Thief. With his guidance, and the meddling of the local barista, she eventually finds her inner strength.
Will the two of them unite through time to fulfill the promise of their ancestors or will tempers ignite leading all to failure?
True love's magic is not to avoid changes,
But to navigate them successfully.
Hey guys! Welcome to my tour stop for the Second on the Right blog tour! As always don't forget to check out the other tour stops by clicking the tour banner up above! :)
Second to the Right is an amazing retelling of Peter Pan from a whole new perspective. I will admit that at the beginning, I was a tad bit confused with what was going on. The author was setting up this elaborate twist on the fairy tale most kids dream about that at some points, everything just sort of collided into a big jumble of confusion. I will admit, that for me was a big turn off. I loved the premise of the story, I just didn't love the execution of the events.
Anyway, moving on to some brighter moments, this book was absolutely stunning! It completely changed my perspective on Peter Pan and I know see him for the conniving monster that he is. That's a bit harsh, but seriously, this book will throw everything you knew about an innocent boy from Neverland out the window and you're met with a harsher truth. The scary thing is, it actually makes sense. Does Disney ever talk about why Hook has this hatred to see Peter die? NO. With this book, everything is revealed, and oh my goodness, I cannot even comprehend what I'm saying right now. All I know is that this book completely blows you mind into pieces.
Now, the characters. I have to admit that I didn't exactly connect with the three main characters as much, but I definitely sympathized big time with Captain Hook. Captain Benedict was a very confusing character and while I have much to owe him for all that he has done for James and Eileen, I'm not entirely sure I've got him figured out. Eileen on the other hand is also pretty confusing. She's described as the perfect woman by both James and Benedict and both love her very much. I was a bit worried that we were going to have a complicated time travel love triangle on our hands, but thankfully, Eileen loved one man and she was going to stay with that man. While I didn't connect with them, I still enjoyed their companies a lot and they definitely made me smile.
I need to talk about Captain Hook because after hating him so much for all these years, I feel so guilty that my hatred was directed in the wrong place. What I loved about this book was how 3D it made Hook. Instead of making him a weirdo who wanted to kill a little boy, he had a reason, he had a goal, he had a story. He became a real life person and you felt for this guy, your heart ached for everything that he had been through and guess what? None of it was his fault in the first place. Captain Hook is now at the top of my favorite Disney villains of all time. Just, I love him so much after reading this book.
Highly highly recommend this story. The beginning is confusing and there's a lot to take in, but everything weaves together at some time in the story and it will all be revealed. This was an absolute fantastic twist on the Peter Pan tale and has definitely made the list of my favorite fairy-tale re-tellings. :)
GIVEAWAY
a Rafflecopter giveaway