ISBN:

0316405124


Pages: 400
Source: BookCon 2015
Publication Date: October 20, 2015
Appearance: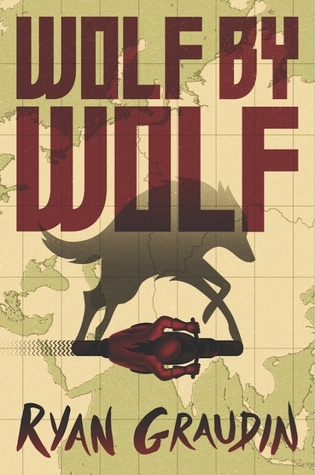 Code Name Verity meets Inglourious Basterds in this fast-paced novel from the author of The Walled City.
The year is 1956, and the Axis powers of the Third Reich and Imperial Japan rule the world. To commemorate their Great Victory over Britain and Russia, Hitler and Emperor Hirohito host the Axis Tour: an annual motorcycle race across their conjoined continents. The victor is awarded an audience with the highly reclusive Adolf Hitler at the Victor's ball.
Yael, who escaped from a death camp, has one goal: Win the race and kill Hitler. A survivor of painful human experimentation, Yael has the power to skinshift and must complete her mission by impersonating last year's only female victor, Adele Wolfe. This deception becomes more difficult when Felix, Adele twin's brother, and Luka, her former love interest, enter the race and watch Yael's every move. But as Yael begins to get closer to the other competitors, can she bring herself to be as ruthless as she needs to be to avoid discovery and complete her mission?
Hello everyone! Welcome back to another review! Today I have my review for Wolf by Wolf by Ryan Graudin which came out October 20 so be sure to pick up a copy if it interest you!
The concept of this story is so utterly fascinating and as terrible as it sounds, I think living in a world where Hitler and Japan have won WWII would be so interesting because our world would be so different. Granted, it wouldn't be a great world, but I think it'd be so interesting. I couldn't get enough of the world building and writing. The author creates this fascinating alternate reality world that I just couldn't get enough of.
The idea of skin shifting is horrifying but so fascinating at the same time. The process is excruciating and our main character goes through so many different tests and injections to the point where she becomes translucent. It's heartbreaking to see how she was considered a test subject not a human just because of her faith and culture.
Yael is such a complex character and her past really shapes who she is and how she views her mission. I loved the different aspects of her life that were revealed through the flashback chapters which open up and answer the questions from previous chapters. The symbol of the wolf is just so powerful and prominent in her life that each tattoo on her arm becomes so symbolic. Luka is a smug and arrogant jerk, but you feel so bad from at times. He really cares about Adele (whom Yael is impersonating) but he's torn about the two biggest desires in his heart. I don't love him, but I don't hate him. Felix was a tad bit annoying, but it comes with being Adele's brother and his actions really do speak for what a great brother he is and how much he cares about his family.
The overall thrill of the motorcycle competition and the upcoming threat on Yael's part literally makes this book addicting. I mean, you can't get better than a motorcycle race across Europe with the goal to kill Hitler. I can't wait for the next book, especially with that ending!
These were the names she whispered in the dark.
These were the pieces she bought back into place.
These were the wolves she rode to war.