ISBN:

0764210378


Pages: 363
Source: Bethany House Publishers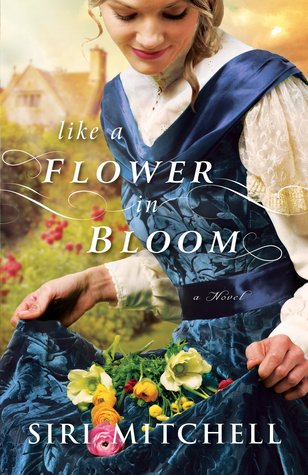 Victorian-Era England Comes Alive in This Witty Romance
For years Charlotte Withersby has worked as an assistant to her father, an eminent English botanist. As she approaches the old age of twenty-four, her father pushes her out into society, swayed by an uncle who believes God's only two roles for women are marriage and motherhood. When one of the Withersbys' colonial correspondents, Edward Trimble, returns to England, he's drafted as the new assistant so Charlotte is free to marry. This suits Edward's plans quite well, since the last thing he wants to do is reunite with the family he is ashamed to call his own.
Though Edward proves himself vexingly capable on the job, Charlotte won't surrender the job without a fight, and schemes with her best friend to regain her position. Perhaps if a proposal seems imminent, Charlotte's father will see his error and ask her to return. Charlotte tries to make headway in her town's social life, but reveals herself to be unaware of all the intricacies of polite society. Though Edward pitches in, tutoring her in society's expectations, she just seems to make things worse. And the more she comes to know of her father's assistant, the more trouble she has imagining life without him. Caught in a trap of her own making and seeing the hopelessness of her prospects, will Charlotte get to keep her work or will she have to cede her heart?
Hello everyone! Welcome to the first review of 2015! Today I've got a review of Like A Flower in Bloom by Siri Mitchell. Thank you so much Bethany House Publisher for sending me a copy for review! My opinion is 100% my own, pinky promise!! With that said, let's get into the review~
Charlotte Withersby comes from a long line of botanists and botany has been the center of her life for as long as she can remember. After the death of her mother, Charlotte has taken the role of the of her ailing father's caretaker and assistant, helping him to write and even publish articles and books to various companies. Everything seemed to be under control until her uncle, the Admiral of the Queen's Navy, shows up and announces that she must do her womanly duties: find a husband and get married. At first she is able to refuse, but the arrival of her father's New Zealand contract, Mr. Trimble, sends everything into a downward spiral.
Before I get into anything, let's please take a minute to appreciate the cover! Normally I'm not a huge fan of people posing on covers because they never look the right way. However, this one didn't bother me so much. It's the flowers, I swear! The cover is full of them and it's bursting with the life and colors of spring. With the freezing weather we've been having lately on the East Coast, I can't wait for spring to arrive.
Okay, back from the little tangent. Like a Flower in Bloom takes place in 1850s rural England. The storyline is written really nicely and has a gentle flow to it. It is also full of botany facts so you know for sure that Siri Mitchell did some research when it came to flowers and nature. I did have one problem with the writing and it was the constant repetition of Miss and Mr. I'm not sure if it's just because I haven't read a historical fiction in a long time, but the pages were full of those two words that my brain wanted to shut down. I'm guessing that's how people spoke back then, but my it's definitely a mouth full!
Moving on to the characters! I'm currently in a tug a war between liking Charlotte and not liking her. To be honest, I didn't connect with her as much as I wanted to, but I guess that time period and age difference can play into that being the case. She's definitely a very smart woman, but spends a good part of the book just getting back at Mr. Trimble for replacing her. She can be pretty straightforward with her words and sometimes a bit scathing. She's very well versed in the language of botany but in the language of society…she's kind of useless.
I also had some mixed emotions about Mr. Trimble. I felt bad for the poor man because he had to face the wrath of Charlotte and she said and did some pretty mean things to him. At the same time, he acts like a snobby know-it-all, basically the opposite of Charlotte – well versed in society but not so much in botany. The big "reveal" of sorts does explain why he is so knowing about women's fashion and mannerism in society. Charlotte can't possibly attend the gathering because there's this huge ink stain on her dress! That hat is not appropriate! Ankles are not to be seen! (Read in horrified voice). To sum it up, he seems like a stern governess more than a sheep farmer from New Z.
My favorite character of the whole book was probably Miss Templeton. She was the one who made me laugh with her none stop chatter about everything. While she did represent the perfect society lady, she was super nice to Charlotte and the two easily became really good friends. I will admit that she acts a bit lightheaded at times, but she definitely kept the book moving when it got slow at certain parts.
Overall, I did enjoy the book. It was a bit of a slow read for me, but it presents a really lovely story of an unexpected romance that buds (get it?) between two people who started off as rivals.