ISBN:

0310338476


Pages: 320
Publication Date: June 9 2015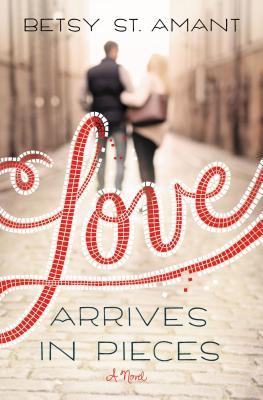 For so long, Stella was known for her beauty. Now, with her heart stripped bare, she must discover who she really is.
Former pageant queen Stella Varland
doesn't
trust beauty anymore after her divorce. Her appearance betrayed her and led to her brokenness so instead of being beautiful, now she tries to make beautiful things, but always falls short. So she keeps her passion for her secret art to herself and focuses on her interior design work. But if she
doesn't
get another job soon, she ll be stuck living with her parents.
Contractor Chase Taylor is determined to live a life of no regrets after losing his fiancee in a car crash. Now he lives life at full speed, striving to see how much he can accomplish. He knows if he slows down, he ll fall apart. So he returns home to Bayou Bend to renovate the town s old theater, and is shocked to learn former flame Stella is the designer for the project.
Forced to work together, Chase and Stella battle their chemistry and their pasts as they struggle to compromise and come together on a vision for the theater. Chase
doesn't
understand why Stella is such a subdued version of herself, while Stella
doesn't
get Chase s constant need for productivity and speed. Their wills clash as they attempt to hide their brokenness and their unresolved feelings for each other until Chase breaks through Stella s walls and convinces her to enter her mosaic tile art in a contest.
A near catastrophe, a fire, and a small-town gossip mill finally force both Stella and Chase to realize that they have a choice to hold on to the shards of their pasts, or surrender their fragmented pieces to the One who makes a beautiful masterpiece from the broken.
Hello everyone! Today I've got a little review for you guys of Love Arrives in Pieces by Betsy St. Amant. I was sent a copy to review from BookLooks so thank you so much! Alright, let's get into the review~
Stella Varland is the former beauty
pageant
queen and she's had it with that title. Her beauty got her nowhere in her disastrous marriage that left her broken hearted and alone. When her mother presents an opportunity for her to revamp the town's old theater - she jumps at the chance to make her stand as an interior designer. Then she finds out who she's working with - former boyfriend (question mark) Chase Taylor. What starts off as a job to make herself a new reputation turns into a job to heal her broken heart.
I don't know why it is so difficult for me to review this book...I've been staring at this blank page for a pretty long time and all I've got is that summary paragraph. Anyway - this book delivered pretty much everything I was expecting from a Christian romance novel. It had a cute romance story paired with a deeper message of inspiration and hope. However there were a couple things that I found lacking.
The first was the pace of the book - Stella and Chase spent a majority of the book with Stella running away from everything that the development of their relationship seemed really dragged out to the point where no progress seemed to be made. I get that she's "healing" and all but it seemed like one page she was still deciding if she hated him or not and the next she knew she loved him with all her heart. There's also the animosity between Stella and Chase that stems from Chase dating her older sister and "cheating" with her. One thing I do know is that the Varlands hold grudges harder than anyone I've ever seen or read about.
I will admit that above is the biggest thing that bothered me, but other than that this story was quite enjoyable. I enjoyed seeing Stella grow as a character and the author really craftily weaves in subtle hints about how she can heal through bizarre ways that interconnect in the end. I definitely won't be looking at umbrellas and rain the same way~