ISBN:

0997236213
Pages: 326
Source: Xpresso Book Tours
Publication Date: March 26, 2016
Initial Reaction: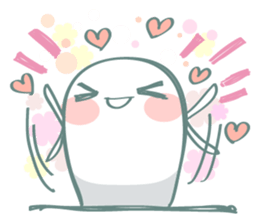 They are the light against the darkness.
The steel against the necromancy of the Druj.
And they use demons to hunt demons….
Nazafareen lives for revenge. A girl of the isolated Four-Legs Clan, all she knows about the King's elite Water Dogs is that they leash wicked creatures called daevas to protect the empire from the Undead. But when scouts arrive to recruit young people with the gift, she leaps at the chance to join their ranks. To hunt the monsters that killed her sister.
Scarred by grief, she's willing to pay any price, even if it requires linking with a daeva named Darius. Human in body, he's possessed of a terrifying power, one that Nazafareen controls. But the golden cuffs that join them have an unwanted side effect. Each experiences the other's emotions, and human and daeva start to grow dangerously close.
As they pursue a deadly foe across the arid waste of the Great Salt Plain to the glittering capital of Persepolae, unearthing the secrets of Darius's past along the way, Nazafareen is forced to question his slavery—and her own loyalty to the empire. But with an ancient evil stirring in the north, and a young conqueror sweeping in from the west, the fate of an entire civilization may be at stake…
I don't know what I was expecting when I picked up this book but words cannot describe how incredible this book was. We follow Nazafareen who wants nothing more than revenge against the demonic Drujs who killed her sister when she was younger. She decides to enlist to become a Water Dog, the Empire's elite group of fighters who travel around destroying the demons with their kin.The only downside of becoming a Water Dog is that she has to become bonded with a daeva, but it is a price she is willing to take if she can avenge her sister. Once her training has been completed and she begins to go out on missions, she discovers that the Empire and religion she has sworn to obey might not be as virtuous as they seem.
It took me the longest time to piece together that this was based and loosely inspired by Alexander the Great and his conquests. I honestly completely skipped over the Greek and Persian references and the fact that it was inspired by history and the culture of that time period just amazes me so much. When I read the Author's Note at the back, it was like this lightbulb just clicked and this story became 10x as awesome.
Before I pieced everything together, this story contained so many surprises that even if I never figured it out, I still would be amazed. Kat Ross has created this rich culture that just comes to life before your eyes. That coupled with the amazing characters is enough to make any story stand out. Nazafareen is such a complex character who joined with a single motive but grows to question what she has been taught and develops her own ideas and loyalties throughout the story. While she can be a bit stubborn at times, she learns and grows from her mistakes. I can't mention Nazafareen without mentioning her daeva Darius. I wish we could have gotten more from him but the brief moments we did get revealed his complex nature and shows that different dimensions that Nazafareen didn't think daevas had. I don't really know how to describe daevas but they are relatives of the Druj that the Water Dogs hunt but they are essentially bred in the "way of the Fire" and taught to suppress their "demonic" nature.
There are so many characters that I don't know how to get to them all but I must mention Ilyas if for nothing than the fact that I am so torn between feeling so sorry for him and absolutely hating him. He's honestly a blind follower and I can't quite place what wrong with him but after some events, he becomes a shell of himself and just creates so much devastation. Then we have Tijah, a girl who escaped an arranged marriage to become a Water Dog. Her relationship with her daeva Myrri is the first example Nazafareen sees of a daeva being more than a demon.
I don't know what else I can say without giving away the overall story and I definitely feel like this is one that you have to go into it not knowing too much because the discovery adds so much to the experience. Needless to say, I was very pleasantly surprised with this and I cannot wait for the release of the second book because I need to know what happens next!
Click the banner for links to the other tour stops!
a Rafflecopter giveaway
ABOUT THE AUTHOR
Kat Ross worked as a journalist at the United Nations for ten years before happily falling back into what she likes best: making stuff up. She lives in Westchester with her kid and a few sleepy cats. Kat is also the author of

the dystopian thriller Some Fine Day (Skyscape, 2014), about a world where the sea levels have risen sixty meters. She loves magic, monsters and doomsday scenarios. Preferably with mutants.
Twitter | Website | Facebook | Goodreads
4 out of 5 stars