ISBN:

978-1530835171
Pages: 330
Source: YA Bound Book Tours
Publication Date: April 1, 2016
Initial Reaction: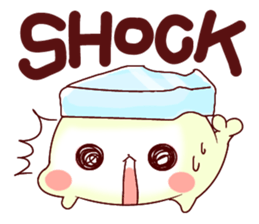 Nothing ever happens in the small town of Copake Falls, and no one knows that better than sixteen-year-old Eden Day. Her life is a mundane carousal, rotating between caring for her alien obsessed aunt and dealing with her freak status at school. Until two brothers move into town and turn her life completely upside down.
Golden boy, Cardelian Foster is the talk of the town, and it seems his sights set on Eden. However, she finds herself drawn to the dark and elusive Jaxson instead. Caught between her fear of what he might be and her attraction to him, Eden makes it her mission to find out exactly who or what Jaxson Foster is.
Eden begins to dig for the truth, but the deeper she looks, the more her life seems to be in danger. Everyone around her thinks she's going crazy, and Eden begins to agree until she finds herself pulled into Faeylon—a world that nightmares are made of. Caught in the center of a dark game, Eden realizes there can only be one winner, and she is the prize.
This book fits the title so perfectly it's kind of scary. I have absolutely no idea how I'm supposed to put my emotions into words after reading this book because I'm literally just in a state of shock. Dark and Twisted Games follows Eden Day who is an outcast at Copake Falls. She spends her days dodging insults and hateful stares and loses herself to the stories she create. Her life gets turned upside down when two brothers move into town with the foster parents. Cardelian is the golden boy and brings the dying football team to unexpected victories while Jaxson is the dark bad boy who slips under the radar. Eden finds herself drawn to Jaxson while Cardelian starts to show interest in her. The more she learns about the brothers draws her deeper into a world she didn't quite bargain for.
There are so many things I need to say about this story so let's start off with tropes. This has the typical outcast girl caught between two polar opposite brothers who seem to be harboring a secret. What I didn't expect what how Heidi Acosta would set these tropes into motion throughout the story. There were moments where I thought I knew what was going to happen and then my theory gets blown up in my face (literally). The story telling is really well done and has this gripping pull to it that makes you want to keep reading.
I'll admit that I didn't exactly like Eden because it seemed like half the time, she didn't know what she was doing and what was going on. I won't fault her because honestly, her life gets pretty messed up throughout this book, but sometimes I wished she could have handled things a bit more calm. As for the brothers, I don't want to say much without giving things away but let's just say what happened was like a punch through the stomach.
This story has so many unexpected things happening that I almost wished we could have gotten more. I wanted to know more of Faeylon even though it seems like a terrible place to be. I want to know more about Eden's writing because frankly, that's the only part of her that interests me. There are just so many things that I wanted more explanations of because this book left a ton of questions. I guess I'll just have to wait for the next book to see if I get some answers.
3.5 out of 5 stars