Source: Xpresso Book Tours
Publication Date: February 16, 2016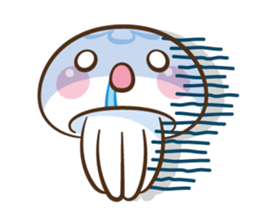 "To cure fear, you must use fear."
Rose Briar claims no responsibility for the act that led to her imprisonment in an asylum. She wants to escape, until terrifying nightmares make her question her sanity and reach out to her doctor. He's understanding and caring in ways her parents never have been, but as her walls tumble down and Rose admits fault, a fellow patient warns her to stop the medications. Phillip believes the doctor is evil and they'll never make it out of the facility alive. Trusting him might be just the thing to save her. Or it might prove the asylum is exactly where she needs to be.
I should have known this book was going to give me nightmares. That cover itself is enough to give me paranoia but the summary just sounds so interesting I couldn't resist. The story follows Rose Briar whose parents decide to lock her in an asylum in hopes to cure her of her insanity. She finds refuge from her nightmares in her doctor who shows her the care her parents never bothered to give her, but a fellow patient tells her to stop taking the medications believing that the doctor is evil. The revelation leaves Rose with the question of if she's sane enough to trust the right person and get out alive.
So I might have missed the memo that this novel was categorized as horror and I decided to read this in school in one of my classes. There are some brutal scenes where Rose gets beaten and tortured and the scary thing is that it's all in her head. Among the horror elements, the story also focuses on Rose and her experience with mental illness which I found really interesting. The set up of that against the backdrop of a Sleeping Beauty retelling just gave the book a lot more depth.
Rose was such an interesting character and there were so many moments where I didn't know if I could actually believe what was going on. This book gives you a major head trip (I learned this word from another review) and I swear it twists your brain into so many knots that you won't know what to even believe at the end of it. The Shepperd Institute setting is something straight out of the 1800s when asylums were popular and horrific forms of treating mental illnesses were the rage and just seeing Rose adapt to that surrounding and try to overcome her mental fears was really an amazing experience.
Her relationship with Phillip started off platonic and I really liked how he slowly opened her eyes to what the Institute really represented. I was so scared that things might border insta-love but thankfully their relationship was one with development. He plays an important role in Rose's character growth and really gives her strength when she feels like there is no hope left. Now I can't mention her relationship with Phillip without mentioning Dr. Underwood. I have no words to describe him, he's creepy on so many levels but what really got to me was when I started doubting if he was even the bad guy because everything just got so twisted.
This story is guaranteed to mess with your brain in a good way and will leave your mouth hanging open as secrets are revealed. It's taken loosely from Sleeping Beauty as far as I can tell but it really puts a horror twist in the classic story.
3.5 out of 5 stars