Hello everyone! Welcome to this week's Top Ten Tuesday or in my case Top Nine because I never come with ten responses. In my defense, nine just looks more aesthetically pleasing but anyway, I had to really scroll through Goodreads to find my answers to this and I think I have a good variety :)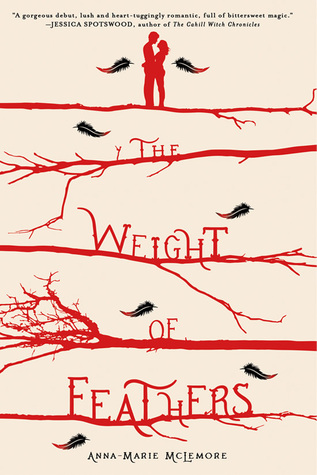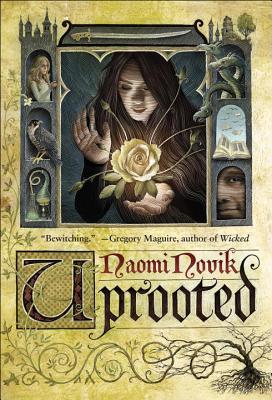 The Weight of Feathers by Anna Marie McLemore
- I picked this book up because a lot of people made comparisons to the Night Circus which is also on my list. At first glance, this book was definitely interesting but it took a while after I finished reading to really get the full impact.
City of A Thousand Dolls by Miriam Forster
- This book and its sequel was one of those stories that I didn't really find interesting at first but there was that one moment at the end that just got me. I honestly could not stop thinking and talking about this book for weeks after finishing it.
Uprooted by Naomi Novik
- I really enjoyed Uprooted when I read it but I cannot stop thinking about it. The writing it just so incredibly amazing and the plot is so complex that I'm constantly trying to figure things out.
A Thousand Perfect Things by Kay Kenyon
- This book dragged on forever in the beginning. Don't get me wrong, I loved the vivid descriptions of everything but it seemed like nothing was happening. And then everything exploded and I could not stop thinking about this, I still can't stop talking about it.
The Night Circus by Erin Morgenstern
- When I read The Night Circus, I was in the mood for something with a bit more action and I confess that a lot of the beautiful words just drifted over my head, but since then I've gone back and read excerpts and taken the time to appreciate the beautiful writing style.
The Unseemly Education of Anne Merchant by Joanna Wiebe
- I read this such a long time ago and at the beginning I was confused out of my mind and honestly a bit bored as well but there was that twist at the end that just blew my mind apart. I really need to continue this trilogy, I got the second book for review and I really need to get to it.
Kingdom of Gods by N.K. Jemisin
- To be honest I haven't finished this book yet. When I started the Inheritance Trilogy I got swept up in the world of servant gods and messy politics and I loved it. The second book was a bit of a let down but I was determined to love the last book. I got maybe a hundred pages through and I just had to put it down but I planned to get right back to it. Now...I don't think I'm interested in reading and I'm probably going to move on to another one of her series because she's still one of my favorites.
Beyond the Shadows by Brent Weeks
- This is another one that I didn't finish and honestly I was so disappointed. I loved the first two books even though it's a lot darker than I'm used to. This book, I could not finish because the main character just got on my nerves and I had no investment in anything that was going on. I still want to pick up Brent Week's other series but as for this one, I think I'm letting it go.
The Goddess Inheritance by Aimee Carter
- This is unintentional but this book is also the third in a series BUT I did finish it. I started the Goddess Test trilogy for a readathon and at first I was really enjoying it. Then the main character did a complete 360 and I could not understand anything she was doing. I have review notes for the entire trilogy but I haven't had the interest to write it out yet...
So that's my list! Let me know what books made it on yours and which ones you ended up loving or hating as time went on!
Foreverly Obsessed,