Hello everyone! Welcome back to another post, today I'm going to be introducing something new in hopes that it'll keep me more honest and active on this blog. First of all, last week was February break and I had this whole vision of that I wanted to do. I had a good number of books that were just waiting to be reviewed, some I had read in 2014 and still haven't done anything with my notes. But then, as you guys can tell, I posted twice last week and both of those times were tour stops.
So, in the spirit of a New Year (Chinese New Year occurred on the 19th) and starting fresh, I'm going to hold myself more accountable for posting every week. As you can probably tell from the title, I'm just going to call this "series" my Planning Ahead posts. I tried to come up with something witty and it didn't exactly work so this is going to have to do.
Basically, Planning Ahead posts will consist of books I'm currently reading and/or books I want to read in the upcoming week as well as at least one to two reviews that I plan on posting as well. I don't know yet if I'm going to do these every week, but I'm going to aim for one post every other week. However, since this is the last week of February, this post is only going to be relevant for one week. Anyway, enough talking let's get into it~
I received a copy from the author for review and promised to have it read/reviewed by the end of February...my procrastination is coming back to haunt me...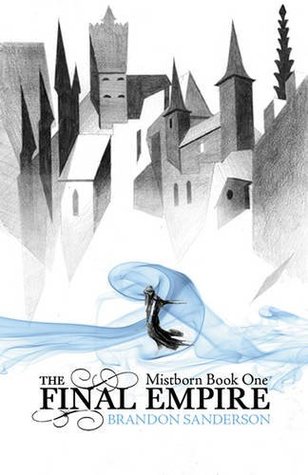 This is the #YearofCosmere read-a-long choice for February. I was originally planning on reading this during break but my friends actually had time to hang out, so I put it off. Hopefully I'll finish it before the end of the month, but I'm not too worried if I finish it in the beginning of March, as long as I have the time to read the second book.
Pretty self-explanatory since I promised the author I would have it read/reviewed by the end of the month.
I read this at the end of January and planned on reviewing it around the first week of February...my goal is to have this review up either tomorrow or Wednesday.
Another book I read at the end of last month and didn't review...I'm great at this...I'm still deciding if I want to post this review before or after my review of Unworthy so chances are this review will be up on Saturday.
And that's it! That's what I have planned for this week. I'm keeping my fingers crossed that school is not going to blow up since it's the first week back from break and next week we have standardized testing. (Who's excited for that?) Three reviews is a bit ambitious for me, but I'm determined to get it done! So, what are some books you plan on reading this last week of February?
Foreverly Obsessed,