Hey everyone!! Welcome to my Bout of Books 11.0 Wrap-up! The Bout of Books was my first ever read-a-thon and I had a lot of fun participating in the challenges and reading as much as I can. Surprisingly, I deviated so much from my TBR list but I still got a ton of reading done! I read...
It definitely DID NOT turn out as I expected but in a good way! I really enjoyed how it questioned at the thought of perfection and the technology is just incredible!
Rating: 4 out of 5 stars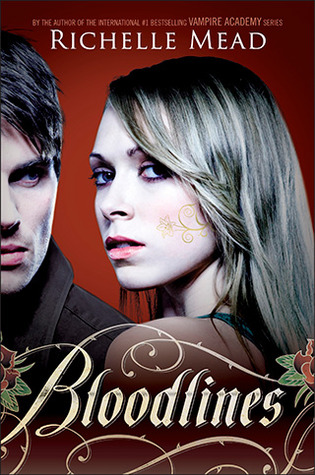 I enjoyed it but I still didn't love it. The ending was a bit laughable though, it was like a cliff-hanger that didn't really do its job. I definitely like the concept of Alchemists, but I'm still iffy about continuing the series.
Rating: 3.5 out of 5 stars
I had to read this for tour and I have to say that I really loved it. I already have a review up so you can check that out
here
.
Rating: 4 out of 5 stars
Pretty great sequel to the first book. Thankfully it didn't give me any book hangovers, but I'm sure the third one will. This really sets the stage for the third book and while not much happened in my opinion, the last 100 or so pages still had some really cool action! Review coming soon :)
Rating: 4 out of 5 stars
I was given a review by Entangled Indulgence for review and I really enjoyed it! I did a review of this book already so you can check out my thoughts here.
Rating: 3.5 out of 5 stars
This was enjoyable and just something that I slipped into my reading after finding it on my Kindle. It was a really cute story and just something simple and sweet.
Rating: 3 out of 5 stars
I participated in a review blitz for this book and it completely blew me away. I loved the story and the characters and it was overall really adorable! You can check out my
review
here for more thoughts!
Rating: 4 out of 5 stars
I was kind of craving some contemporary after reading the Man Test so I picked this up. Um...it's a really cute story but the amount of swearing was a huge blech for me. Probably recommend it for more mature people because this does get pretty graphic.
Rating: 3 out of 5 stars
So that's my wrap-up! I'm probably going to do a read-a-thon experience post sometime soon so be on the look-out for that! What did you guys read during the week? I'd love to know, thanks so much for reading I'll see y'all next time :)
Foreverly Obsessed,