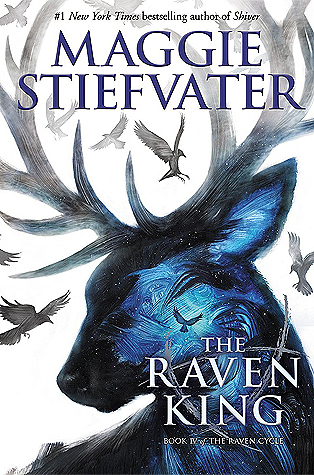 The Raven King by Maggie Stiefvater
ISBN:

0545424984
Pages: 439
Source: Library
Publication Date: April 26, 2016
Initial Reaction: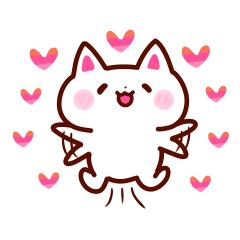 Nothing living is safe. Nothing dead is to be trusted.
For years, Gansey has been on a quest to find a lost king. One by one, he's drawn others into this quest: Ronan, who steals from dreams; Adam, whose life is no longer his own; Noah, whose life is no longer a lie; and Blue, who loves Gansey… and is certain she is destined to kill him.
Now the endgame has begun. Dreams and nightmares are converging. Love and loss are inseparable. And the quest refuses to be pinned to a path.
This review is so long overdue I don't even know what to say. I read this breathtaking conclusion to one of my favorite series back in MAY and it's already August and I haven't written a review yet. It wasn't because I was so overwhelmed that I couldn't get a review up, I had my notes written down, but I just never got around to typing it out. Anyway, I'm sure the whole world knows that The Raven King is the conclusion to the fantastic Raven Cycle and after everything that has been happening, everyone who waited for its release knew that some big things were going to go down.
I think I've mentioned this before but the Raven Cycle is hands down one of my favorite series ever. It's full of fantastic characters, a gripping plotline, and just masterful writing. With each revelation in this novel, I felt like some part of me already knew but was just blocking out the obvious. I wanted what the characters wanted even know I had suspicions of other things.
If you've read any of my previous reviews for the series you'll know that I absolutely love all of these characters so much, more than I've ever loved any bookish character which means I have to talk about the newest addition to the group. Henry Cheng was unexpected to say the least and while I liked his character, I felt like he arrived too late in the story and I was just too invested with the other Raven Boys to even bother really getting to know him.
Also, Piper is one heck of a crazy lady and she drove me absolutely insane. I won't say what specifically cause spoilers but I made quite a list in my notes. Let's just say I was really happy with how things wrapped up for her (is that too mean...?)
There's also Noah, who was the first Raven Boy to capture my heart and I was a tad bit disappointed with how little page time he got. The final scenes of the book just made ever sadder because he was barely a presence in the story but he plays such an important role. It was also confusing but in a very beautiful and mystical way.
This review is already getting too long but I still have so much to say. Everyone knew that Gansey was going to die in this book and we all knew it would be by Blue's kiss but when it happens, oh man, my heart literally stopped. I might have even cried but with the concluding chapters of the story, all I can say is that Maggie Stiefvater is a magically gifted writer because the way she crafts the story is just unbelievable. I want to say more but I'm afraid to spoil some major details so I'll leave it that.
My final concluding thought is simple #PYNCH. I did not see this coming at all but I absolutely love it. I have no words to say but I heard through the bookish grapevine (aka Twitter) that Maggie Stiefvater has a Ronan spin off trilogy in the works and I'm so incredibly excited to see how everything plays out. A huge round of applause for Maggie Stiefvater for creating the fantastic world of the Raven Boys and wrapping it up so perfectly in this epic final installment.
5 out of 5 stars