Hello everyone! I have a new song to share with you all today. Since I already run a Thursday Tracks feature on the blog which combines a song and a book, I thought I'd start a Monday version in case I have a song to share but don't have a book in mind that comes with it. I also currently don't want to study for my final tomorrow so posting something would be a nice break.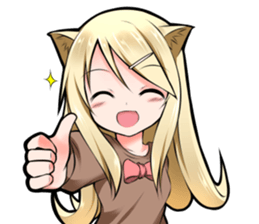 This song is from the OST soundtrack of a Chinese drama called Love O2O which I started watching. I've been debating on whether I want to post a review on the drama once I finished. I started watching over the weekend since classes were over and I confess I'm already on episode 8 as I write this.
Anyway, back to the song - after starting the drama, I looked up the OST soundtrack and have been listening to it non stop while I study for finals. This sound really stood and I just thought it sounded so adorable so here I am sharing it with you guys.
That's all I really have to say for this post, let me know your thoughts on the song. Have you watched this drama or listened to the OST? If yes, what did you think? Let me know in the comments!