Three Dark Crowns by Kendare Blake
ISBN:

0062385437
Pages:398
Source: Own/Ebook
Publication Date: September 20, 2016
Initial Reaction: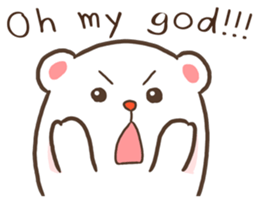 When kingdom come, there will be one.
In every generation on the island of Fennbirn, a set of triplets is born—three queens, all equal heirs to the crown and each possessor of a coveted magic. Mirabella is a fierce elemental, able to spark hungry flames or vicious storms at the snap of her fingers. Katharine is a poisoner, one who can ingest the deadliest poisons without so much as a stomachache. Arsinoe, a naturalist, is said to have the ability to bloom the reddest rose and control the fiercest of lions.
But becoming the Queen Crowned isn't solely a matter of royal birth. Each sister has to fight for it. And it's not just a game of win or lose…it's life or death. The night the sisters turn sixteen, the battle begins.
The last queen standing gets the crown.
I am back with a review!! I actually read this book almost two months ago and just never got around to writing a review and I didn't want to do homework so here we are. Three Dark Crowns was hands down one of my most anticipated releases of this year and I'm so glad I was able to read it amidst the craziness of school because it DID NOT disappoint!
Triplet queens trying to kill each other for the throne sounds strangely creepy and it was. The beginning was a bit confusing because there was so much about about this world that I had to learn about their customs and it was so fascinating. The world that Kendare Blake creates is honestly amazing and the complexity of the traditions and characters is incredible. A land where a queen rules but in order to achieve that power, she must demonstrate her skills and then kill her triplets within a year. There is so much scheming and misunderstanding but that just drives the plot forward. Honestly, I don't think there is one boring part of this book.
I thought it would be really easy to figure out who would be the victor or at least develop a bias among the queens but it's honestly impossible. I love how all three queens - Katharine, Mirabella, and Arsinoe - were all so different and complex. To describe each briefly, Katharine is a doll that the Poisoners are constantly treating like a voodoo doll and sticking needles into her, but with the introduction of certain characters, she really blossoms and shows her true potential. Mirabella is the one everyone expects to be queen because she shows the most potential with her ability to control the elements, but she loves her sisters which is something that is not allowed. Arsinoe is such a determined girl who knows that her abilities do not live up to her Naturalist standards, but she's still so strong willed.
In addition to these characters, all of the supporting characters are so well developed. From the fanatic priestess and Mirabella's loyal friends, to the friendship between Arsinoe and Jules, to the twisted power hungry Poisoners, Kendare Blake takes the time to really craft every individual.
Honestly, I did not know what to expect with this book and I was pretty blown away by the result. Like I mentioned above, there is a lot of scheming and misunderstanding which throws a lot of complications into the competition. While I definitely did not expect certain events and how they unfolded, this book served as a great introduction to a world that I cannot wait to explore more.
4 out of 5 stars