ISBN:
1476753180
Pages: 322
Source: Library
Publication Date: August 5 2014
Appearance: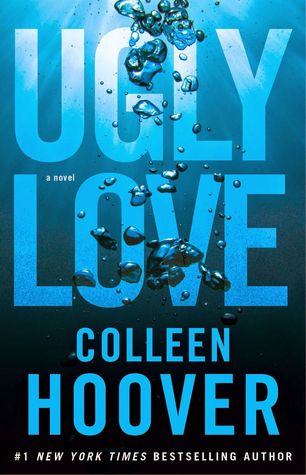 #1 New York Times bestselling author Colleen Hoover returns with a new heart-wrenching love story.
When Tate Collins meets airline pilot Miles Archer, she doesn't think it's love at first sight. They wouldn't even go so far as to consider themselves friends. The only thing Tate and Miles have in common is an undeniable mutual attraction. Once their desires are out in the open, they realize they have the perfect set-up. He doesn't want love, she doesn't have time for love, so that just leaves the sex. Their arrangement could be surprisingly seamless, as long as Tate can stick to the only two rules Miles has for her.
Never ask about the past.
Don't expect a future.
They think they can handle it, but realize almost immediately they can't handle it at all.
Hearts get infiltrated.
Promises get broken.
Rules get shattered.
Love gets ugly.
Hello everyone! Welcome back to another review! This one is pretty long overdue but I'm finally getting it up for you guys~
Tate Collins's first impression of Miles Archer is not a positive one after she finds him drunk at her brother's doorstep, but she can't help but be drawn to his reclusive character and finds herself in this relationship that is purely physical and based on desire. Going into this novel, I heard so many people rave about how emotionally charging this book is so I was prepared to shed some tears. If I did cry, they were tears of annoyance and frustration. As you can probably guess, Ugly Love did not fly well with me. As this was the first Colleen Hoover book I read, I was pretty bummed. I had no trouble with the writing style or the story line but the characters drove me absolutely insane. (Prepare yourself, rant coming...)

Where do I even begin? Let's start with Tate since we read from her POV first. At the beginning, I liked her, she had enough wit and fire that her sections were pretty interesting. Then she meets Miles and it all goes downhill. I understand being intrigued by him and wanting to get to know him more, but she got clingy and lovesick way to fast. It seemed as if one moment she was happy with the no strings attached relationship and the next, she was so moon-eyed over him that she couldn't think straight. This bothered me more than I expected, but looking back, I just could not understand why she became so dependent on him so quickly.

Then we have Miles. Dear those who love him, please do not kill me. I could not stand him. Again, I can understand the whole "reclusive/bad boy" trope that he represents, but I actually dreaded reading his POVs. First off, Rachel. *shudders* I could not accept their relationship and every page that was dedicated to that made me cringe inside. He had this infatuation with her that just ran so deep that he disregarded everything else just for her. And then the bomb drop...and they kept going? I know you're not related but it still bothered me. Moving on from that, I tried to separate the past Miles from the present version of him and it was so difficult because his entire character is based around that past. To keep things short, I didn't like him.

I tried so hard to enjoy this book but my eyes got a workout from all the rolling I did. I found it extremely difficult to connect with the characters if I had so much trouble when I couldn't agree with their decisions. For a first Colleen Hoover, I was pretty disappointed, but I'm still excited to read her other books!
2 out of 5 stars
Foreverly Obsessed,