Hello everyone! I hope you all had a fantastic Thanksgiving full of family and love and of course food! As many people know, the day after Thanksgiving is known as Black Friday where stores present ridiculously awesome discounts for their products. I found out from several BookTubers that the legendary BookOutlet was giving away a 10 dollar Black Friday Coupon (shipping not included) for people to spend! So of course I took advantage of the deal and picked out a couple books!
I don't know when exactly my books are arriving but at this point I'm too excited to care, so let's get into my little haul!
I already own the first two books in the Age of the Five trilogy when I bought them during a library sale and now I have the entire trilogy! I've heard some really great things about Trudi Canavan's fantasy books so I'm really excited to finally check out her books!
I have already read this books and I absolutely LOVED it! I have no other words to say other than I am dying of excitement to have my own copy to keep forever!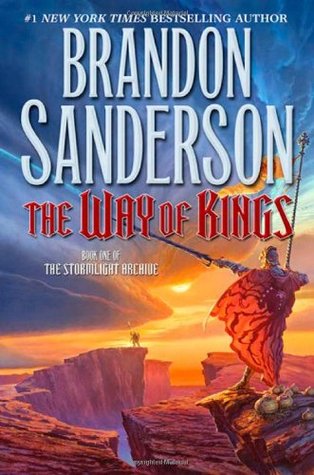 Again, no other words besides it's a BRANDON SANDERSON book and I am dying! I already own a Kindle copy of this book when it was free on Amazon, but come on, to have the actual physical copy? Out of this world! I don't even care if buying the first book means I'm probably going to buy the remaining ~11 books because it's Brandon Sanderson, I'd buy anything he writes.
This was a pure cover buy for me. That and I had 2 dollars left for the 10 dollar coupon and I didn't want to waste it. The cover is really gorgeous and I haven't read a historical fiction in a long time, so I'm hoping that I like it. It has a 4.04 rating on Goodreads and the majority of my Goodreads friends really liked it. Fingers crossed!!
So there's my little book haul! I spent a total of $10.81 with a shipping for $4.99. With the coupon, I actually only spent $5.80 which is crazy!
Did anyone else take advantage of this crazy awesome deal? If so, let me know what you guys bought in the comments below!!
One last thing, in the spirit of Thanksgiving, thank you all so very much for reading this blog. I'm so grateful and honored that you'd spend time to check out my rants about books.
Foreverly Obsessed,