ISBN13:
Pages: 65
Source: Mark My Words Publicity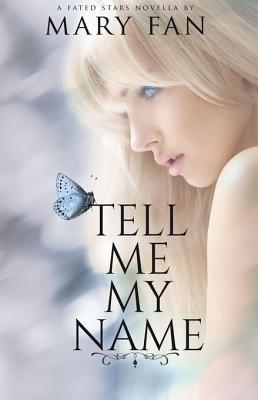 In Mary Fan's second novella, a girl wakes up in an icy cell, alone and frightened. She has no memory of who she is or how she came to be there.
She does know that she must get out, at all costs. And that escape must start with remembering the simple things – her own name. Her place of origin. Her possible powers.
When a group of dark magicians reveal themselves to be her captors, she finds herself in the clutches of those who will stop at nothing to uncover the secrets locked within her lost memories. With her life fading under their merciless spells, the need to escape becomes dire.
But can she get out when she doesn't even know who she is? Can she count on one unlikely ally for help? Or is it already too late for her, a girl without a name?
Hey everyone! Welcome to my tour stop for the Storytime book tour hosted by Mark My Words Publicity. I had the opportunity to choose one book to review for my tour stop so I went with Tell Me My Name by Mary Fan which is a prequel novella for her upcoming Fated Stars series coming out in 2015. Let's get into the review!!
Tell Me My Name is one of the most beautifully written books I've ever read. From the beginning to the end, the language has a beautiful lilt to it that allows you to imagine the icy prison the girl is locked in. The air of mystery that surrounds the story is quite captivating and something that I've never encountered before. Why must it only be 65 pages and why must I have to wait for the first book to come out??
As a novella that introduces a new series, I'd say that it did a pretty spectacular job. I had no idea who the girl was until the very last moment when it was revealed. I loved the little hints that kept you guessing but still confused you out of your mind because nothing you could think of connected with the hints. The main character is innocent and even though she has this air of
naivety surrounding her, you are still able to connect with her on some level - feeling her pain, frustration, and distraught at being stuck in a prison.
The magical elements of the story are really interesting and it's not surprising to say that I want to know more. Obviously, not everything is going to be revealed in the novella, but it did a good job at giving you a taste of what is to come. The Sorci, as far as I'm concerned right now, are evil cloaked people who need to invest in a heating system because even I felt cold just reading the book. Dorian, I'm assuming he's going to become either the love interest or the best friend in the book. So far, I'm approving of him, but again, I want to know more.
My biggest problem was the length. You can't just leave me like this without giving me more. Definitely recommend, I can't wait until the first book comes out and I (im)
patiently
wait for it's release day.